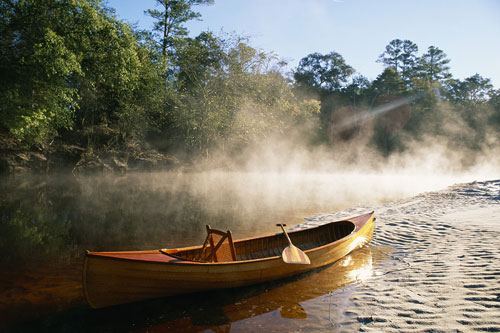 Dick Weinstein, former Chair of The Nature Conservancy's Board of Directors and of the Florida Chapter Board of Trustees, died last week.
His remarkable life stands in marked contrast to the contentious and superficial world I see here in Washington in my work as the Conservancy's Director of U.S. Government Relations. Today's politicians could learn much about how to leave a meaningful legacy for future generations of Americans by studying Dick Weinstein's approach to getting things done.
Richard Weinstein served on the Conservancy's National Board from the early 1970s for 20 years and as its Chair from 1990 to 1992. This was a time when the Conservancy was growing and changing rapidly and when it was pioneering new techniques and ideas for accomplishing land conservation at a large scale. There were plenty of opportunities for mistakes, but Dick's guidance played a key role in establishing the values of integrity, balance and focus on tangible accomplishments that still characterize this organization.
Dick also served on the Florida Chapter Board for 28 years including time as Trustee Chair. Among so many other things, he provided support and leadership in the creation of Preservation 2000 and its successor, Florida Forever — the ...

Link to original article / Continue Reading...

The Nature Conservancy is the leading conservation organization working around the world to protect ecologically important lands and waters for nature and people.