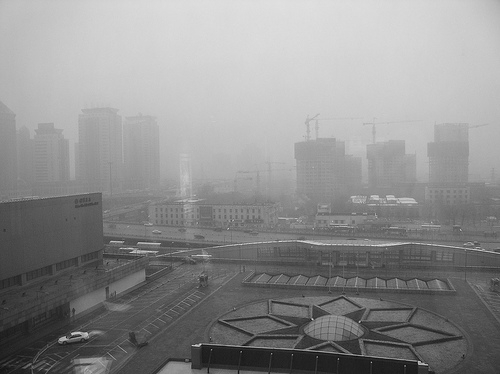 What country should be recognized as the greenest on earth?
How about…China?
I recently had a moment of Peking-duck-induced reverie broken when a colleague made this statement: "You know, The Nature Conservancy and other conservation groups should get together and give the Chinese government an award for the One Child Policy."
The One Child Policy (mandating that Chinese couples each have no more than one child) has reflected the Chinese government's recognition of two factors:
Its country's finite natural resources.
 Living more sustainably is good for economic prosperity (an idea that still seems anathema to Western macro-economic policies).
But has the policy qualified China as a "green" country? I had been in Beijing a few days and was yet to see the sky through the smog.
The answer rests on what is known as the counterfactual—what would have happened if China had not adopted this policy?
And what would the world look like if China hadn't implemented the One Child Policy? 
Well, to start with, China would have a lot more people today — somewhere between 100 and 400 million more. (Exactly how many more is hard to say because it depends on assumptions about the background trend in ...

Link to original article / Continue Reading...

The Nature Conservancy is the leading conservation organization working around the world to protect ecologically important lands and waters for nature and people.