Zak Smith, Attorney, Marine Mammal Protection Project, Santa Monica
News in the world of whales this week (or close to it).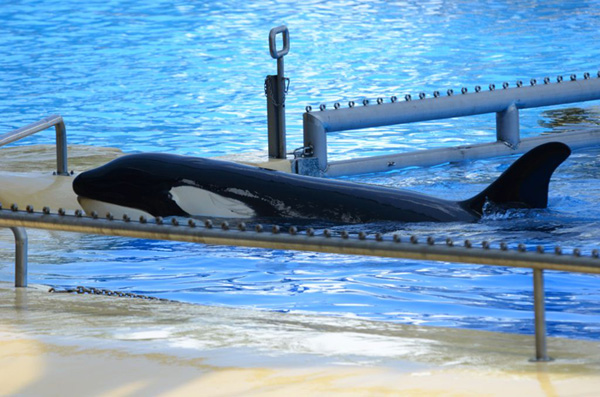 Morgan in captivity at Loro Parque, Tenerife, Spain - © Ingrid Visser/Free Morgan Foundation
Lawyers and activists are preparing for next week's (November 1) hearing in Amsterdam over the case of Morgan, the killer whale. Morgan was captured in June 2010 in the Wadden Sea under a rehabilitation and release permit. She was found separated from her family, underweight, and suffering from dehydration. Dolfinarium Harderwijk – a Dutch marine mammal theme park – helped Morgan regain strength and then promptly undermined and ignored the rehabilitation and release permit by putting her on display and giving experts select information so they would agree that she could not be released back into the wild.
The majority of killer whale experts changed their opinions after getting all the facts. Most importantly, that Morgan's likely family has been identified (the Norwegian killer whale stock) and that a credible and funded Rehabilitation and Release Plan was developed by the Free Morgan Foundation, which was formed to get Morgan back to her family in Norway. Nonetheless, despite challenges in court, less than a year ...

Link to original article / Continue Reading...

On Switchboard, NRDC experts respond to the day's news and share their views, insights and expertise on energy conservation, global warming science, and many other environmental topics.